More info
For captivating, luminous and passionate eyes.. This is the change guaranteed by
Dare lenses, available in 7 suggestive nuances. The unique colouring defines the outline of the iris, accentuating the natural contrast with the brilliance of the cornea.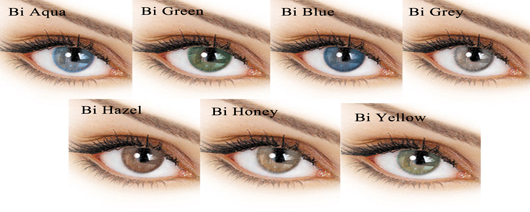 Technical Information:
Technology :
By lathe cutting
Water content:
38%
Oxygen permeability:
32.5х10''
Material:
Polimacon HEMA + MMA + NVP
Basic curvature:
8,6мм
Diameter:
14,0мм
Central thikness:
0,03мм
Usage:
daily
Replacement:

every 3 months


Pack:
1 lens
Power range is between +4.50 D up to -8.00 D. You can order powers that are not selectable from menu, but it will require 30 days backordering.